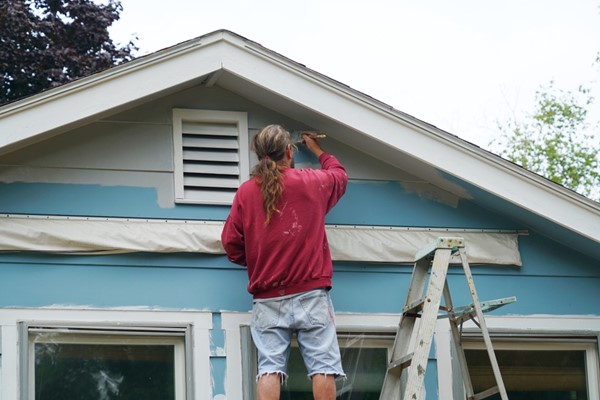 If you want to buy the perfect home, the price may not be budget friendly. As such, buyers can opt for old houses and plan towards making the house look new. There are several options to make an old home look fresh and attractive. An aging home can be renovated to look brand new and appealing to buyers.
Changing the look of a home through an all-around renovation is not a cheap or straightforward process, but the overall advantage is worthwhile. Here are some easy ways to give new life to an old home:
Clean and Replace the Carpets
An excellent way to change the appearance of your home is by cleaning the old carpets or replacing them if they are no longer in good condition. Cleaning or replacing your old carpet will make your home feel fresh, adding a new look to the interior of the house.
Repair the Walls of the Old Home
Another way to make your old home feel new is by repairing the old walls. Call on a painter to get the blemishes and the nail holes fixed. A beautiful coat of paint will make the wall look like new drywall.
Get Rid of Dated fixtures
Replacing dated and builders-grade light fixtures, as well as the hardware, can make a home look several years newer than it is. You can also make use of hanging lights and LED bulbs to give your home a nice glow.
New Doors
Change the doors to upgrade the facade of the home. It is ideal to change the doors leading to the outside as well as the inner doors. A new front door can enhance the curb appeal of your home. You should consider replacing your old doors with a six-panel or shaker door. A beautiful mailbox or artsy knocker on the front door will also make a difference.
Paint
Painting a house will not only beautify an old home but, it will make it appear new and attracts the attention of passers-by. So, if you want your old home to look as if you just built it, replace the old paint with a new one. Also, it is advisable to paint both the exterior of the house with weather-resistant paint.
Refinish the Hardwoods
Another part of the house to consider is the hardwood. To refinish your hardwood floors or trim, you must select the right stain to give it a new appearance.
Call a local contractor to help you with home renovations to ensure a proper job.